Print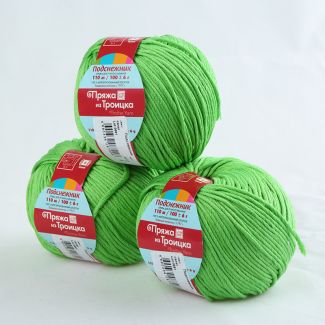 Back to the catalog
Snowdrop
Composition:
100% cotton mercerize
Description:
Толстая прочная пряжа, плотно скрученная из многих нитей, фактурная, в сечении круглая. Обладает перламутровым блеском. Из нее легко и быстро вязать. Полотно  из пряжи «Подснежник» получается мягким, узоры рельефными. Подходит для вязания блузок, туник, платьев, болеро и другой летней повседневной и праздничной одежды. В процессе носки сохраняет форму, после стирки не садится.
Compare
Color map
Unfortunately, the
product is temporarily
out of stock.